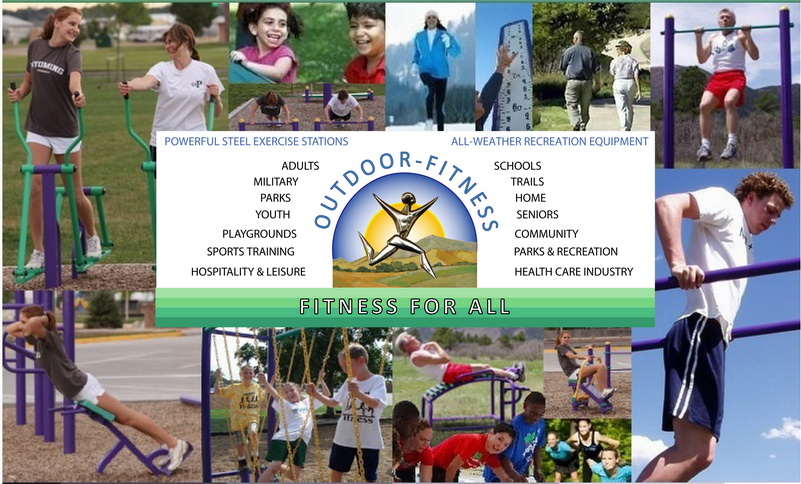 OUTDOOR-FITNESS, Inc.
IS LOCATED IN THE U.S.A.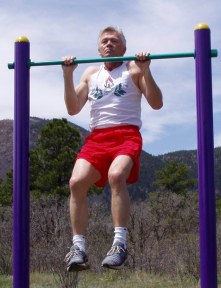 OUTDOOR-FITNESS, Inc.™ is an Outdoor Gym, Fitness and Sporting Goods Store - The Brand Name and Industry Leader in OUTDOOR FITNESS EQUIPMENT, Offering Worldwide Delivery. We are the leading provider of outdoor fitness equipment to public and private parks, outdoor gyms, sports facilities, playgrounds, schools, health industries, and military. As the industry leader, OUTDOOR-FITNESS, Inc.™ has provided equipment to thousands of exercise, sporting and fitness area installations around the United States and throughout the World. Our unparalleled combination of quality and price cannot be beaten - neither can our commitment to customer service. Our large inventory of equipment is ready to ship anywhere in the world from our warehouse in Denver, Colorado U.S.A.
OUTDOOR-FITNESS, Inc.™ is proud to offer powerful and attractive steel outdoor exercise stations for your outdoor gym, fitness park, sporting facility or trail. Our wide selection of equipment will provide a complete fitness and recreational facility, building upper body, leg and back strength, enhancing agility, flexibility, endurance and cardiovascular health.
The equipment can be installed as a cluster of outdoor exercise stations in an outside gym, on a fitness playground, or spaced along a fitness trail. It is effective for all ages, from elementary school children to senior citizens. It fits in perfectly for the rural setting, urban community and the military fitness training facility.
Featured Installation:
WATCH VIDEO
Fitness Park
Plyometric Workout
Courtesy of Scott Bird
Featured Installation:
WATCH VIDEO
Briarcliff Elementary Fitness Playground
Courtesy Ch14 Carolina
Our Outdoor Fitness Equipment is built of powerful, heavy gauge steel and designed to last in outdoor environments. The equipment is attractive, and has a vibrant, durable powder coated finish. It is easily installed and requires minimal maintenance.
Today, we all realize that fitness activities and an active lifestyle are essential to improved health, longevity and the enjoyment of life. Yet, people become increasingly sedentary and our nation faces a health and crisis due to declining fitness levels and growing rates of obesity, even among our youth. The biggest obstacles remain personal motivation and available opportunities.
Outdoor Fitness Equipment is an important part of the solution. Now schools, parks, trails, community organizations, military units, businesses and individuals can benefit from installing an effective and substantial outdoor exercise and fitness area. The OUTDOOR-FITNESS, Inc.™ concept assures that everyone can make important fitness gains in an enjoyable outdoor exercise environment.
You can request a catalog here, call us toll free at 1-877-517-2200 or e-mailus to discuss your fitness goals - or to request a quotation. If you would like to check out online, you can visit our online store for immediate checkout. Our customer service program will guide you through each step of the process. Our price list will encourage you with the affordability of an outdoor fitness system to benefit you and your organization. You will not find a better fitness solution when considering price and quality.
OUTDOOR-FITNESS, Inc. is proud to be affiliated with these organizations,
which set engineering and factory standards.

Copyright © OUTDOOR-FITNESS, Inc.
P.O. Box 1470
Monument, CO 80132
1-877-517-2200 (toll free, USA only)
719-488-3812
Fax: 866-778-5153
info@outdoor-fitness.com